How content marketing works
Content marketing achieves three times more leads than paid search advertising. If you want to establish yourself as a dominant player in your chosen industry, content marketing is king because it's how you will tell the story of your business.
Ideation. Strategy. Planning.
Content is the visual and written matter that you post to your website, on social media or email. The purpose of content is to inform the reader of the products and services you offer, why you do what you do and how to get more information about it.
As inbound marketing specialists, our team produces high quality, no-fluff content to reach your target audience and meet the goals you have set for your business. We understand that in today's world of fierce competition, it's important to stand out from the rest with relevant information presented in the most appealing manner and optimized for search engines.
Content Marketing Programs
Branding, creative, digital and strategy with results.
Consistency. Quality.
(Rinse & Repeat)
The ultimate purpose of corporate content is to advertise your business. As inbound marketing specialists, we strive for content that generates leads, turns them into customers and converts them to promoters. We understand that good content marketing is not solely a description of your goods and services; it's about directly and effectively addressing your audience's pain points and challenges with your solutions on the channels where your audience wants to be:
Why content is important for inbound marketing 
Content marketing uses different online marketing techniques to draw customers directly to you through calls to action, landing pages, blogs, drip email campaigns, ebooks, social media and more. The idea is to reach out to a potential customer with content that will steer their attention toward your business.
With inbound content marketing, Bragg Media can translate this buzz into long-term trust and customer loyalty. The key is to give your audience the exact content that will capture their imagination long enough for you to begin marketing to them. The better the content, the longer they will be prepared to listen to you.
Reuse and Repurpose:
How to get the most of your content
with the least amount of effort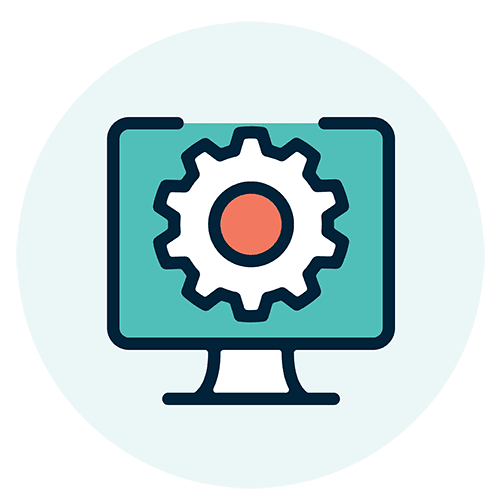 Website Design
Affordable website design with a process that works for you.
Most Popular Forms of Content Marketing
Videos, Photos, Illustrations
Blogging and Enewsletters
Bragg Media Marketing tells the story right the first time.
The idea is to publish content to as large of an audience as possible in the shortest period of time. However, while speed and exposure are at a premium in the beginning, never neglect the quality of your content.
At Bragg Media, we believe that content should be a part of every new marketing initiative that our clients undertake. When we develop content marketing strategies, we research and use your company's mission, goals, challenges and audience behavior to create a robust content marketing plan that communicates directly to your target audience.
As an all-in-one creative agency, we also have the staff and the ability to integrate custom graphics, videos, photography and other visual elements to keep the story interesting and engaging on a variety of marketing channels.
The Bragg Media content marketing strategy involves using available resources first and filling in the gaps throughout cyberspace as your budget fits. Good content can find a home anywhere in digital marketing — including major and minor social media channels, blogs and email marketing newsletters. The bottom line is to know and understand the venue as well as the audience who populates it.
Subscribe
to Bragg Media's e-newsletter!
You Might Find These Articles Helpful
No matter what stage you're at with your Michigan business, your website's blog will increase website traffic while attracting your ideal customer at the same time. Sure, blogging might seem outdated in our current world that's saturated with social media. But it's...
Client Services
All of Our Services
Just Looking?