Flexible 
inbound marketing

programs 
A way of doing business that puts the customer first, using a marketing methodology with the goals of:
creating value with quality content
providing information when and where your audience needs it
attracting, engaging and delighting your audience
turning followers into leads, into customers and into promoters
Branding
•

Creative

•

Digital

•

Strategy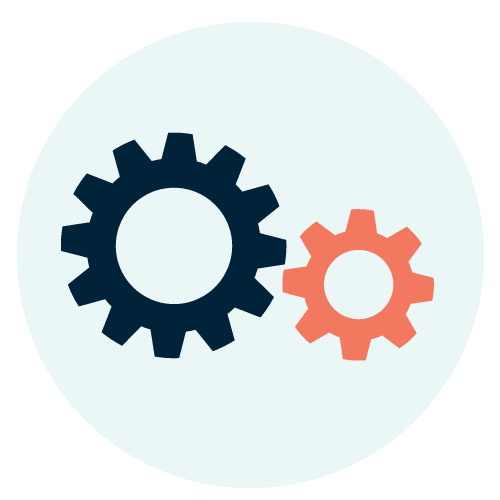 Marketing Automation
Automatic lead nurturing, reporting & contact relationship management
Social Media Marketing
Good storytelling that attracts, engages and delights your target audience
Public & Media Relations
Earned awareness in print and online. Strategic media buys & campaign creation
Content Marketing
Helpful, no-fluff content, including blogs, infographics, PDF downloads, videos & more
E-mail Marketing
Educate and nurture qualified, segmented leads about your products and services
Brand Design & Awareness
Brand identity graphic design and brand awareness marketing strategies
What is it like to work with Bragg Media?
1: Strategies with a real person
We get to know your business and align our strategies with your goals. No buzzwords, only honest advice.
2: Services that grow as your business grows
The Bragg Media team delivers creative, high quality marketing with out-of-the-box ideas that focus on your unique brand.
3: Terms that work with you
We provide transparency on prices, terms, deliverables and deadlines. Cancel at any time. All of our marketing retainers come with a monthly marketing report and a monthly meeting.
Here are some sample marketing programs:
Social Media
Great for extra social support
1-2 Social Posts Per Week for 2 Outlets

One 30-Minute Meeting

Marketing Tracking Report

E-newsletter

Blog with SEO

Press Release

Reputation Management

Facebook & Instagram Advertising

Website Maintenance
Content Centric
Great for Solopreneurs
1-2 Social Posts Per Week for 2 Social Media Outlets

One 30-Minute Meeting

Marketing Tracking and Report

1 E-newsletter

Choice between 1 Blog with Search Engine Optimization or 1 Press Release

Facebook and Instagram Ad Creation and Management

Website Maintenance

Reputation Management
Team Member
Great for Small Business
1-2 Social Posts Per Week for 2 Social Media Outlets

One 30-Minute Meeting

Marketing Tracking and Report

1 E-newsletter

1 Blog with SEO or 1 Press Release

Facebook and Instagram Ad Creation and Management

Website Maintenance

Reputation Management
"Bragg Media has been doing the marketing for my CPA firm for about 9 months and the result is my average monthly revenue is up by 117%. Yes, that's accurate. While the result is nice, what's even better is Heather has provided direction and structure to my previously whimsical and ineffective efforts. Marketing was previously a source of stress for me – not anymore. To top it all off, the Bragg team are a bunch of great people!"
— Chris Hervochon, A Better Way CPA
"I worked with Bragg Media when I was the featured artists at The SOBA Gallery in Bluffton. What a DYNAMO! They created media files quickly, refined them at my request SUPER quickly and with a positive "CAN DO" attitude. They are very creative, efficient and professional. I could not have made my deadlines without them! I would recommend Bragg Media to anyone who is looking for THE BEST in our area."
— Kim France, SOBA
"Hiring Bragg Media is not an expense to my business, it is an investment. An investment that has given me a bigger ROI than I could have imagined."
— Brent Nelsen, Barbers of the Lowcountry
Our clients tell Bragg Media's story better than we do
At Bragg Media, we develop long-lasting customer relationships rooted in good communication, high quality creative work and a positive customer experience.
Professional Marketing Plan
Bragg Media can help you with that! It starts with a Strategy Session, an intensive consultation with up to three people on your team. We create a marketing plan, a written document with short-term and long-ter strategies. 
What does social posting entail?
Content marketing and social media go hand in hand. 
Our social media postings come with customed branded graphics, stock video and animated video and content that engages your audience. In addition to permanent organic posts on Facebook and Instagram, for instance, we also create stories to help promote your brand.
We get to know your business to help come up with strategies and ideas to keep your followers engaged and to attract new leads.
Do I have to stick with the services listed in these packages?
No! Bragg Media's marketing programs can be customized for your unique needs. For instance, if there is already someone on your team posting regularly to social media, you can hire our team to create, manage and track social ads. 
We want to be an extension of your team. Before we begin working, we will meet with you to better understand your challenges and goals. From there, we customize the marketing program to fit your needs.
What can I expect from billing?
Once you have paid your first bill through the secure Client Portal, you will receive a monthly invoice with automatic payments.
There are three ways to pay for marketing subscriptions — monthly, quarterly and annually. A one-time onboarding fee of $100 will be applied for monthly and quarterly payment methods. This fee is waived for annual payments.
MONTHLY: Monthly fees are established at the beginning.
QUARTERLY: If you choose to pre-pay quarterly (every three months), you receive a 5% discount.
ANNUALLY: If you choose to pre-pay annually (once every 12 months), you receive a 10% discount and the one-time client onboarding fee is waived.
If the scope of work goes above the average monthly budget, we'll issue separate invoices. 
Who owns the creative work?
You — the client! — own all of the designs created by the Bragg Media team.
The files come in your choice of file format, including .jpg, .png and .pdf. Additionally, we provide the native design files upon request — InDesign (.indd), PhotoShop (.PSD) or Illustrator (.ai).
Have a Canva account? We can set up templates for you as well.
Are you ready for a marketing agency?
Receive a free, one-time consultation to see if Bragg Media is a good fit. But, first, take two minutes to fill out this marketing assessment.
Get ready for marketing that works.
Need to talk to a real person? We need a little more information to better serve you.