Pure Michigan is considered to be one of the nation's great state branding success stories. Locally, it has become the unofficial state motto. Pure Michigan appears on everything from license plates to agricultural products. Local state officials also praise the campaign as a critical economic driver and invaluable public investment.
From its launch, critics doubted the return on investment the Pure Michigan campaign would bring to Michigan's tourism industry. What they didn't see coming was the unicorn of marketing campaigns that set a new precedent for driving state tourism.
Pure Michigan put Michigan on the map and kept it there for over a decade, and then continued to prove its efficacy despite economic fluctuations and an unprecedented global health crisis. How did Pure Michigan succeed where other state marketing campaigns have failed?
The History of the Pure Michigan Marketing Campaign
Travel Michigan started quietly in 1999 with commercials and radio spots depicting Michigan's rustic beauty. What began as a division of the state-funded Michigan Economic Development Corporation would go on to create one of the most ubiquitous state marketing campaigns the US has seen: Pure Michigan.
Launched in 2008, Pure Michigan began as an advertising campaign to market the state of Michigan as a travel and tourism destination. Television commercials originally featured the voice of actor and comedian Tim Allen, who coincidentally grew up in Birmingham, Michigan.
The Pure Michigan campaign quickly received state and international attention thanks to the unprecedented tourism fund it was allocated. The Michigan governor at the time, Governor Jennifer Granholm, approved $45 million in additional funding for the Pure Michigan campaign from the 21st Century Jobs Trust Fund. This unheard of tourism fund amount for the Pure Michigan campaign landed it a national broadcasting spot beginning in March 2009.
"These are the tangibles that we can measure," says Vice President of Travel Michigan Dave Lorenz, who is also one of the campaign's creators. "We know how much spending comes in through all these various ways. We know that the more we market Michigan, the more people will travel here."
Pure Michigan Promotes Safety
The pandemic set back multiple tourist industries at its peak, and continues to have lasting effects on how people travel. The Pure Michigan campaign creatively handles safety concerns with the "Pure Michigan Pledge."
This is a pledge to uphold safety protocols and CDC travel guidelines that businesses and local communities across the state can take. These COVID-19 safety measures include commitment to disinfecting as well as social distancing protocols where relevant.
Businesses that have taken the online Pure Michigan Pledge can be found on the state's website. They can also request a logo to use in their own promotion, so visitors can rest assured that appropriate health and safety protocols are being upheld.
To date, thousands of Michigan businesses have taken the pledge: restaurants, attractions, cozy lodging spots, and more. It's helped to create a strong sense of local community, and continues to show regional visitors that Michigan is both a fun and safe destination.
Pure Michigan Has a Strong Social Media Strategy
The Pure Michigan campaign began as television and radio spots, but has since expanded to multiple social media outlets. The brand has a strong presence on social media giants such as Instagram, Facebook, Twitter, and YouTube.
Pure Michigan has an interactive and integrated social media campaign devised collaboratively by their advertising, social, and public relations teams. Their target is to uniquely enhance brand engagement and drive travel throughout all seasons to Michigan.
Other goals include:
Generating awareness within local and regional markets.
Engaging existing followers on their social media channels, with the intention of gaining momentum with their current audience and inspiring new followers.
Increasing awareness of the Pure Michigan audience to connect them on a more personal level to the brand.
Michigan has something to offer everyone, from the thrill-seeking adventurers to those looking for a quiet getaway. The unique variety Michigan can offer means a bigger, broader audience.
The primary target audience for the campaign includes in-state and regional travelers that are typically ages 25 to 54. The typical Pure Michigan follower is interested in things like tourism, photography, beer and wine tours, and fall festivals. Incidentally, these are all incredibly Instagram-worthy events.
Travelers and travel industry partners are encouraged to use the hashtag #PureMichigan to highlight the best adventures the state has to offer. The social media hashtag #PureMichigan on Instagram alone has 8.1M posts to date.
A brief scroll through top hashtag posts shows off an unfiltered Michigan, from local attractions to cultural events, all set against the gorgeous backdrop of the state's natural beauty.
Website Design
Affordable website design with a process that works for you.
Pure Michigan's Seasonal Campaigns Keep Their Audience Engaged
The Pure Michigan campaign has pivoted during recent years to market the state as a premier four-season travel destination.
The Pure Michigan website provides visitors with the inspiration and information needed for them to plan their perfect Michigan getaway in all seasons. From snorkeling in freshwater lakes to cross-country skiing, there is something to do in Michigan every month of the year.
The regional Still Pure Michigan campaign for the winter season recently concluded in February 2022. The winter campaign ran in key regional and instate markets, and coincided with the opening of many of Michigan's luxury ski resorts. It was a successful step of a multi-phase effort to showcase the state as an all-seasons spot for travel.
The warm weather campaign for Pure Michigan is just around the corner. Last year, the summer campaign was able to provide critical economic support to the state's tourism industry.
The Successes of Pure Michigan Campaign
Pure Michigan's Awards
The incredible success of Pure Michigan hasn't gone unnoticed. The campaign has received a total of 15 Mercury Awards since 2006, including the best radio advertising five years in a row.
Other titles brought home include Best State Tourism Television Commercials, Best State Tourism Radio Commercials, Best State Tourism Co-op (Partnership) Program, and Best State Tourism Welcome Center Program.
Those awards join the other Mercury Awards the campaign received early on in its debut. Notable awards include Best State Tourism Advertising Campaign (2007), Best State Tourism Television Commercials (2007), and Best State Tourism Radio Campaign (2008), Best State Tourism Radio Advertising (2009) and Best State Tourism Niche Marketing (2009).
The awards and the continued success of the campaign throughout the COVID-19 pandemic have cemented Pure Michigan as one of the top state advertising campaigns in the country.
Pure Michigan's Pandemic Success
The COVID-19 pandemic hit the tourism industry hard, but despite the set-backs, Pure Michigan still brought in hopeful visitors. In 2020, 106 million visitors spent $18.8 billion in Michigan. Approximately $3.6 billion of that traveler spending was on winter tourism alone, a huge win for the seasonal winter campaign.
Unemployment impacted the US heavily, but visitors brought in by Pure Michigan continued to contribute to the local state economy. Nearly 275,000 jobs in Michigan were supported by visitor spending. Visitors generated $2.6 billion in state and local taxes, which is equivalent to $645 in tax savings for every household in Michigan.
Domestic leisure visitor travel helped moderate visitation losses. Overall visitation declined nearly 16% since the start of COVID-19, but domestic leisure visitor declines were only 13.2% on the whole. Despite nearly a full quarter of travel restrictions, day leisure travel was down only 12%. While the pandemic had a devastating impact on the local tourist industry at large, Pure Michigan continued to prove its efficacy by encouraging regional travelers to visit Michigan safely.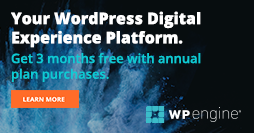 Check out how we serve these markets:
Pure Michigan has an enduring national effect
The Pure Michigan slogan is now as synonymous with Michigan as Vernors and Kellogg's. The campaign's hashtag begets images of travel and natural Michigan wilderness. Former Michigan Secretary of State Ruth Johnson unveiled the state's new standard license plate in 2012, which featured the Pure Michigan logo.
In addition to license plates, the Pure Michigan campaign can be found on freeway signs, billboards, and the dugouts at Detroit's Comerica Park. The presence of this campaign spans most social media outlets, a sponsored NASCAR race, and even a parody website.
Pure Michigan surpassed expectations at its launch and survived the blows of an unprecedented global health crisis. As the travel and tourism sectors continue to be uniquely affected, the legacy of Pure Michigan has shown a staying power that will continue contributing to Michigan well into the future.