Farmington Hills, MI Web Design Company
Professional Websites that Get Results
Are you ready for a Farmington Hills, MI website that attracts, engages and delights your ideal customers? Bragg Media Marketing has more than 16 years of experience working with businesses and organizations in a variety of industries, including manufacturing, health care, professional, technical services, architecture, engineering, lawyers or legal services, management and more.
Ready to get started?
Tell us about your website.
Bragg Media's Farmington Hills, MI Websites target the right audience with:
Colors, graphics and overall aesthetics that align with your brand identity
Responsive layouts that look great on all devices
Content that pre-qualifies leads to become your best customers
Search Engine Optimization to inch your Farmington Hills, MI business higher up in search rankings
Farmington Hills, MI Website Design
Bragg Media is a marketing agency with experienced website designers, strategists, content producers and social media experts for Farmington Hills, Michigan businesses. Our web design portfolio illustrates our experience with small businesses, government agencies, law enforcement, art galleries, individuals and healthcare professionals.
Our web design team is focused on the website user experience using WordPress websites for businesses throughout Michigan. If your Farmington Hills, MI business needs more robust website functionality — including e-commerce and complex website redesigns — Bragg Media's team is here to assist you.
"Their team went above and beyond with our new website design, conducting a lot of research to create a site with a superior experience for our customers."
"Bragg Media took my tired website and put professional ideas and 'zip' into it, with greatly improved design and media additions … Their team asked insightful questions to grasp our sales focus and needs, walking us through the transformation, and ending with a site that we love."
"…My average monthly revenue is up by 117%. Yes, that's accurate. While the result is nice, what's even better is Heather has provided direction and structure to my previously whimsical and ineffective efforts. Marketing was previously a source of stress for me – not anymore. To top it all off, the Bragg team are a bunch of great people!"
Farmington Hills, MI Website Design Pricing
We have a results-driven website design process for Michigan businesses that kicks off with a consultative meeting to align your website with your business goals. We also have cost-effective web design options that include SEO, content production, marketing automation, analytics, etc. Bragg Media's qualified web design team is there every step of the way.
Cost of an average professional website in Farmington Hills, MI:
If you are a Farmington Hills business, this is what you can expect for a professional website that is easy to maintain and does not include complex design and functionality.
Sitemap, Wireframe and Interactive Mock-Up
WordPress Installation with Custom Theme by Bragg Media
Eye-catching Design for Homepage and Landing Pages
Responsive Website Layout that is Mobile-Friendly
Starting Price Includes up to 10 Pages
You Write the Content with Some Assistance by Bragg Media
Search Engine Optimization Plugin
Installation of Google Analytics
Setting Up and Integrating Google Search Console and Bing Webmaster Tools
One Year of Web Hosting and Maintenance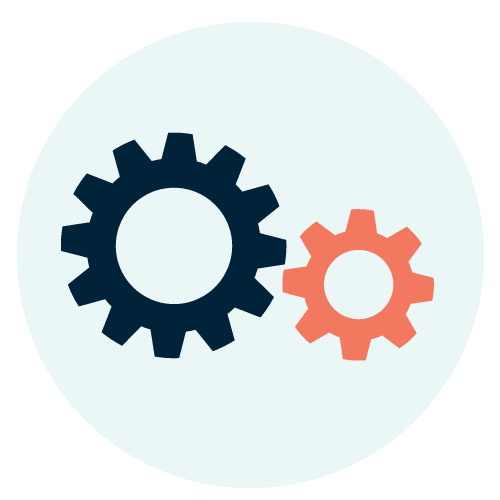 55+ Hours
This estimate represents where we start with custom website design projects. After an initial meeting to discuss your needs, we'll provide a more accurate proposal.
6-8 Weeks
A typical website without the bells and whistles will take 6-8 weeks. Turnaround times vary depending on the complexity of the project.
This is an estimated cost for a basic  Farmington Hills website design — without complex development and functionality. The price increases with additional pages, third party integrations, additional design and programming, etc. Contact us if you would like a different website design proposal.
The Best Farmington Hills, MI Web Designers
Bragg Media Marketing is a website design company for Farmington Hills, MI individuals, businesses and organizations. We offer mobile-friendly websites that load quickly using WordPress — a ubiquitous content management system that powers more than 40% of websites online.
Bragg Media's Farmington Hills, MI web design projects benefit from a well-oiled process that includes a consultative meeting, along with sitemap, wireframe and mock-ups so there are never any surprises. Bragg Media's team is located in the United States and headquartered in Michigan. We do not outsource our web design projects, so that we can give your Farmington Hills website design project the personalized attention it deserves.
In addition to WordPress website hosting and maintenance services, Bragg Media also is available to help grow your website after the initial launch — with additional pages, integrations, social media marketing, e-mail marketing and digital advertising. We strive for long-term relationships with our Farmington Hills, MI web clients. We look forward to helping you with your Farmington Hills, MI business website.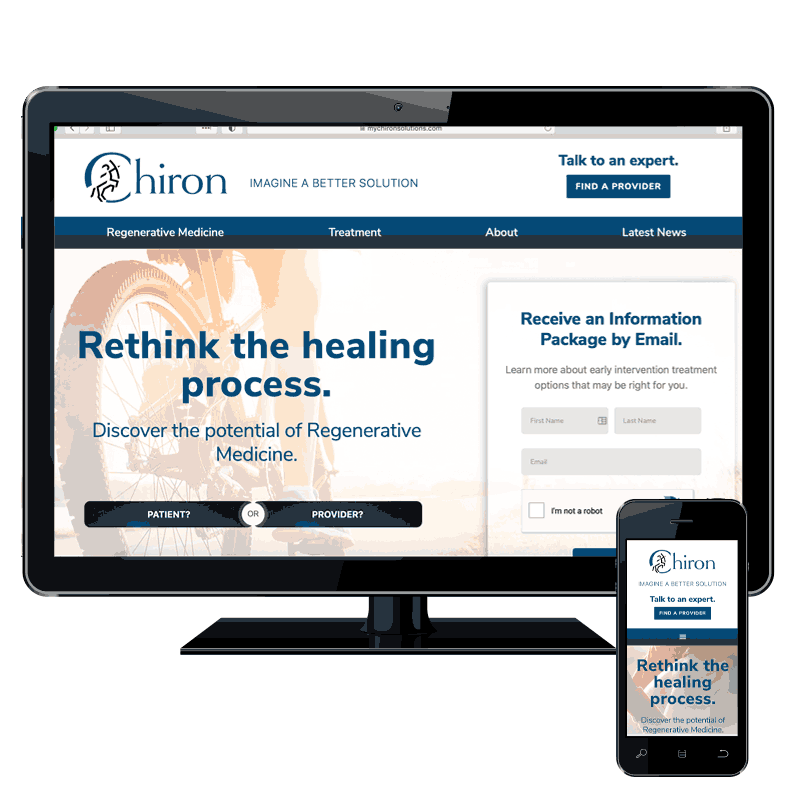 Experienced Web Designers In Farmington Hills, MI.
Mobile-Friendly Website Design
Every business should have a professional website design that looks great on a variety of devices. Bragg Media's team custom designs WordPress themes, landing pages, interior pages and homepages with responsive design layouts
Search Engine Optimization
Our websites include SEO best practices. We build user-friendly websites with intuitive organization, responsive layout and SEO tools integration. All of this to help your Farmington Hills business show up in search results.
WordPress Managed Web Hosting
Bragg Media's U.S.-based web designers manage our websites — including WordPress software and plugin updates, state-of-the-art security and daily backups. If you need simple changes to your website, that's included free of charge.
Blog Writing and Promotion
Did you know that blogs serve as doorways to your website through which quality leads find your website? Bragg Media's team of former print journalists have the experience and expertise to write blog articles for your Michigan business that will attract, engage and delight your ideal customer.
Social Media Marketing
What happens after your Farmington Hills MI website launches? We can help expand your digital footprint by writing and posting high quality content to Facebook, Instagram, LinkedIn, Twitter and Pinterest.
"Never have I had the quality of service that was given me by Bragg Media. The results have been quick and effective. My new website has received great reviews by my peers as well as some of my clients."
"The 14th Circuit Solicitor's Office website was in drastic need of overhaul, and we're so glad we asked Bragg Media to handle the redesign. We had definite ideas about how the new site should function and look. They not only executed what we wanted, they imparted their own insights that made www.scsolicitor14.org even better than we envisioned."
"It was a pleasure to work with the Bragg Media team. I love the end product and I've been blown away with how effective the site has been as a marketing tool for my business. Within 24 hours of my new site being up I was already getting inquiries from potential new clients!"
Farmington Hills MI Website Design Frequently Asked Questions
Let's Put Your Mind at Ease
Who owns the website?
Once you pay the final installment prior to the website launch, you have 100% ownership of the website. We hand over all of the logins and passwords.
Who writes the content?
The entry level custom website design plan includes limited content writing. Here's how it works: You write a majority of the content for your Farmington Hills MI website and our team will edit and write headlines that get noticed.
If you would like to hire Bragg Media to write the website's content from scratch, you can purchase a copywriting add-on starting at $500, which includes:
One 1-hour consultation
Interviews & Research
Keyword Research
Headline/Tagline Creation
SEO Best Practices
Copywriting
How long will it take for my website to generate leads?
If you don't have digital marketing built in, the industry standard can take up to 6 months to generate decent traffic. If you choose a Bragg Media website package with Search Engine Optimization (SEO) baked in, you'll see results a lot sooner. However, for a website to become the true foundation of your marketing it's meant to be, it should work in conjunction with a digital marketing strategy.
Will you train my team on how to use the website?
The starting point for custom Farmington Hills MI website design includes a one-time 1-hour website training session with up to three people on your team.
If you would like additional training sessions, you can purchase a training add-on for $1,250. This includes:
Two 1-hour training sessions
Screen Recordings
2 Follow-Up E-mails
1 Follow-Up Phone Call
We also provide a custom user manual for $500, which includes information on:
Login Information
WordPress Basics
How to update the text on every part of your website
How to use visual builders
Etc.
Ready to get started?
Tell us about your website.
Latest Website Design Blogs
Business website trends come and go. However, there is one constant that will never fade into the background: the reason why websites exist in the first place. As the digital storefront, a website is meant to attract potential customers and turn them into brand...
Client Services
All of Our Services
Just Looking?