In the market for a new website? Then, you've likely heard about WordPress.
From simple blogs to online stores, WordPress has become the go-to method for building a website. In fact, it powers 43% of all websites, according to the latest research from Kinsta.
Web designers love to pontificate the benefits of WordPress — from ease of use to affordability. However, they aren't good about communicating its complexities. For instance, WordPress can be challenging for those unfamiliar with web builders and it requires special care that many business owners simply don't have time to think about.
This blog will shed light on just how amazing and annoying the world's most popular website builder actually is.
Why is WordPress so popular?
The No. 1 reason WordPress is so popular is that it's free.
You can go to the WordPress website and download the latest version of WordPress software without entering any contact information. For professional websites that use a custom domain, there are other charges, including domain name registration (your website's address) and website hosting (where your website files are stored).
For the most part, WordPress is easy to use.
The WordPress dashboard has a menu of options for changing the theme, creating blog posts and pages, adding new users, navigation menus and more. There isn't any coding required. If you want a specific functionality, such as an online form, there is a repository of plugins from which to choose without ever leaving your WordPress dashboard.
WordPress isn't going anywhere.
With more than 40% of the market share worldwide, WordPress is going to be part of the digital world for some time. WordPress continues to evolve — from a blog machine to powering websites of some of the biggest brands such as Sony, TechCrunch, CNN and Disney.
For the technologically challenged, WordPress has a robust support section including forums to help you build a website from the ground up. A simple Google search about how to do anything with WordPress will produce blogs, YouTube videos, forums and more.
WordPress lays a solid digital foundation from which you can grow.
With WordPress visual builders like Elementor, Divi and Beaver Builder, it's easy to customize the look and feel of your website. You can start with a small online presence and add functionality later as you need it — even an entirely new design.
Top search engines like Google and Bing love WordPress because of its high-quality code with semantic markup. There are a plethora of SEO plugins that boost your WordPress website's presence and ranking online. SEO Press is our go-to plugin that walks you through how to optimize each post or page, providing recommendations on how to improve Search Engine Optimization.
What are website designers not saying about WordPress?
As much as website designers love WordPress, they aren't quick to point out its flaws. Like anything in business or life, some things are subjective. Here are some of the WordPress challenges our clients have encountered over the years:
For some people, WordPress isn't easy to use.
For those without web design experience, there is a learning curve. After all, a baker, real estate agent or furniture designer do not spend their days designing websites.
While visual builders made drag-and-drop web design possible within the WordPress framework, the interface can be tricky to navigate. Even without visual builders, the WordPress' Gutenburg block editor can be complicated.
When a web designer hands over the keys of the website to their clients, in-person tutorials, video tutorials and even a user manual are needed to make it easier for the client to understand.
WordPress websites can have hidden costs.
Yes, WordPress software is free. However, themes and plugins often incur costs. These aren't typically one-time costs, either. Like most of the digital world, themes and plugins have yearly subscriptions if you want to use their "premium features." Website designers often include those costs in the initial design set-up. These costs don't take into account the annual renewal of the plugin subscriptions.
Elementor Pro visual builder produces beautiful websites, but it can cost up to $100 per year for access to regular updates. Gravity Forms prices range from $59 to $259 per year. Who's paying for that?
Plugins can create security issues if left unchecked.
As convenient as plugins are for adding functionality to your website, they require regular updates. As the WordPress software itself continues to evolve, the end user must keep the software updated regularly as well. These updates often include security patches — which keep your website safe from hackers.
A WordPress website that just sits in cyberspace without updates will quickly catch the attention of hackers, who will infest the online filing system with malicious code and links that can be difficult to remedy.
WordPress websites need constant attention.
Updating a WordPress website isn't as simple as pushing a button. Sometimes, updated plugins interfere with other plugins running your website. This can cause your website to go down or disrupt the layout/design of the website.
That's why it's important to implement best practices, including creating regular backups of your website and testing updates on a non-live copy of your website. If possible, clone your WordPress website. From the cloned website, update each plugin one by one and test to see if the website works properly.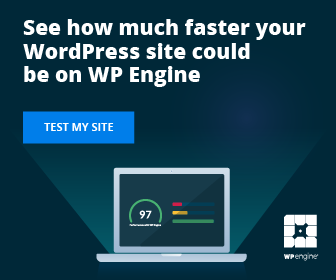 WordPress websites require fast, secure website hosting.
You can't host your WordPress website just anywhere. The more complicated the WordPress website, the "heavier" it can become with large files, images, uploads, etc.
Even the Internet's big players in web hosting like GoDaddy and HostGator struggle to keep up with optimal WordPress hosting. If you prefer to host your own WordPress website, we recommend WPEngine. After working with an array of web hosting services over the years, WPEngine has been the only hosting provider to offer reliable support.
Who has time for unreliable service?
Bragg Media offers secure website hosting and maintenance for $100 per month and includes:
Optimized website performance in terms of page loading speeds and reliable functionality
Extra security that scans the website every day
Daily back-ups
Reliable support
Regularly and safely updated plugins and software
Additionally, we include the costs associated with premium web designing plugins. Our clients find it easier to pay us to manage their websites rather than to deal with them on their own.
The bottom line about WordPress