pledge the pink
Graphic Design & Public Relations for a Non-Profit Breast Cancer Organization
Summary
Bragg Media provided short-term creative support and publicity for Pledge The Pink, a three-day, three-island, 30-mile walk or run event to raise money for breast cancer treatment. This included extensive graphic design and public relations for the non-profit organization's founder, Laura Morgan, along with live social media coverage.
Challenge
Pledge the Pink is an annual event that attracts thousands of people every year from around the world. They needed ongoing creative and marketing support for a variety of needs. Organizers' primary concern was getting the Bluffton SC community involved in the event by encouraging them to decorate their homes or welcoming event participants along the race route.
Insights
Differentiation is always a factor in marketing, but it played an integral role in Pledge the Pink's creative and marketing support. Event attendees include women and men who have lost someone to breast cancer, who recently fought and won the battle and who are undergoing cancer treatment. Pledge the Pink is a time to celebrate and a time to recharge batteries.  We were inspired by Laura Morgan's passion for her "Flockstars," and tried to be respectful of the unique, fun-loving design and tone throughout the messaging.
To reach the goals for the event, we developed a hands-on public relations strategy that involved reaching out to business owners and homeowners located along the race route. Additionally, Bragg Media issued press releases to a database of more than 200 local newspapers, magazines, television news, online sources, radio, influencers and more. Our goal was to build upon the grassroots effort Pledge The Pink's founder already had established. The colorful nature of the event, including the pink flamingo mascot, was a central focus in all of the graphic design projects we provided.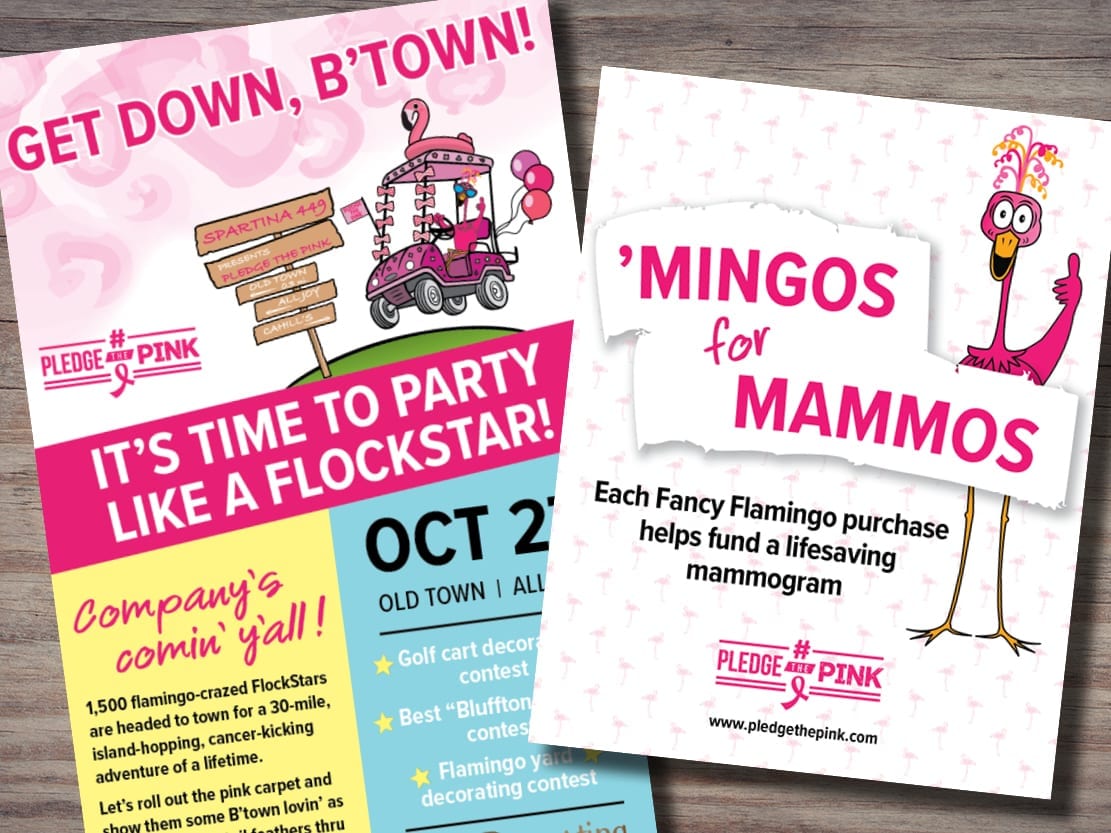 Results
Pledge the Pink is a fundraiser that continues to grow in popularity every year — surpassing their fundraising goals to boot. The on-the-spot social media coverage Bragg Media provided was a huge hit with their followers. In addition to photos, we posted live videos asking participants where they were from and why they were participating in the day's events. The audience loved the audience participation and the media assets are being used for future event promotions.
Find out how we can put solutions like these to work for you.
planting the seeds for success.
Building Buzz that keeps growing.
Creating a brand that people talk about.
Client Services
All of Our Services
Just Looking?