Not sure if you're ready for a website redesign?
Find out how your website is really doing
Bragg Media's website audit examines the major pillars of digital marketing: Search Engine Optimization (SEO), technical performance and lead generation optimization.
A website audit takes a thorough look at how your website is performing, whether or not it's optimized to attract the right audience and how you can improve your performance.
If you're thinking of a website redesign or if your website is just not generating the leads to meet your business goals, Bragg Media's website audit provides you with valuable information to make an informed decision.
What can you expect from Bragg Media's
website audit

?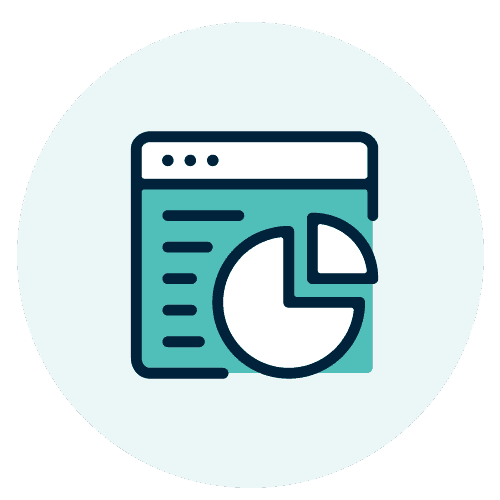 One of the most important ways to compete in the digital marketplace is to have a website that has a solid technical infrastructure that moves fast, secures data and works well with search engines.
Search Engine Optimization
Good SEO means your website is easily found in top search engine results pages (SERPs). We take a look at your website content, keywords, links and metadata. Our audit will uncover SEO opportunities and any issues that could be pulling your website down.
Lead Generation Optimization
The website should be the foundation of your sales and marketing efforts. If it's not, your website isn't generating leads or converting the leads you do attract. We'll offer solid advice on how to convert website visitors into leads.
"Their team went above and beyond with our new website design, conducting a lot of research to create a site with a superior experience for our customers."
"This team is absolutely amazing! I started getting inquires the day after my website launched. Can't say enough wonderful things about the Braggs!"
"The 14th Circuit Solicitor's Office website was in drastic need of overhaul, and we're so glad we asked Bragg Media to handle the redesign. We had definite ideas about how the new site should function and look. They not only executed what we wanted, they imparted their own insights that made www.scsolicitor14.org even better than we envisioned."
Bragg Media's Website Audit
Search Engine Optimization (SEO) Analysis
Performance Optimization Analysis
Recommendations & Resources to Your Inbox
This process could take a few minutes. Thank you for your patience.
Bragg Media
has your back.
What's included in the cost?
Bragg Media's website audit is a $100 investment. Our team will take a look at your website's technology, SEO and lead-conversion. We'll uncover any problems, areas of improvement and free resources or tools to help. We won't call you. We will send a document straight to your inbox.
How do I sign up?
Register above using our secure Client Portal. Check your e-mail inbox for an automated notification. Login to our secure portal. Answer a few questions. Pay your bill online. And we'll take it from there.
When can I expect my website audit?
Once you pay using our Client Portal, you can expect the website audit in 24 to 48 hours.
If you find problems, can you fix them?
The website audit is an analysis only. We do not automatically fix or make improvements to your website.
If you'd like to hire Bragg Media to take over, we have your back. In most cases, we can fix existing website problems. However, in some cases, it's just more affordable to redesign your website. We'll let you know what we find.
If you're interested in our website design solutions, click here for more information.
Are you ready for a website that works for you?
Client Services
All of Our Services
Just Looking?