Web Design Services for Businesses in Madison Heights, Michigan
Custom websites, Michigan made
Make an investment in your Madison Heights business with a custom, responsive WordPress website that's built to stand out. Bragg Media Marketing is a professional marketing agency located in nearby Sterling Heights, Michigan. With over 16 years of experience, the Bragg Media team has worked with businesses in many different industries — from creatives to accountants and everything in between.
Ready to get started?
Tell us about your website.
Our websites are designed to deliver results for your Madison Heights business with:
Responsive design that makes your site look great on any device
Consistent colors and style to build brand awareness and make your website stand out
Superior Search Engine Optimization to boost your business' search rankings
Custom content created to target the right audience who are qualified to buy
Make an investment in your Madison Heights business with web design done right
You should look at your website as one of the best investments for your business. When web design is done right, a website becomes a sales, marketing and customer service tool. And that's exactly how we approach web design here at Bragg Media. The way we look at it, your website should be making you money — even if you don't have an online shop. What do we mean? Good web design saves your company time — by answering FAQs and giving customers the information they need — as well as attracts new customers, engages your target audience and generates leads for your business.
"Their team went above and beyond with our new website design, conducting a lot of research to create a site with a superior experience for our customers."
"Bragg Media took my tired website and put professional ideas and 'zip' into it, with greatly improved design and media additions … Their team asked insightful questions to grasp our sales focus and needs, walking us through the transformation, and ending with a site that we love."
"…My average monthly revenue is up by 117%. Yes, that's accurate. While the result is nice, what's even better is Heather has provided direction and structure to my previously whimsical and ineffective efforts. Marketing was previously a source of stress for me – not anymore. To top it all off, the Bragg team are a bunch of great people!"
How much does a new website cost — and what's included?
There's no one-size-fits-all approach here at Bragg Media: All websites are completely custom built to fit your business' branding and goals. Once we know what we're working with, our team will look for cost-effective solutions to build a website that delivers — complete with SEO, content marketing, analytics and more. 
What's included in a Madison Heights custom web design packages
Sitemap, Wireframe and Interactive Mock-Up
WordPress Installation with Custom Theme by Bragg Media
Eye-catching Design for Homepage and Landing Pages
Responsive Website Layout that is Mobile-Friendly
Starting Price Includes up to 10 Pages
You Write the Content with Some Assistance by Bragg Media
Search Engine Optimization Plugin
Installation of Google Analytics
Setting Up and Integrating Google Search Console and Bing Webmaster Tools
One Year of Web Hosting and Maintenance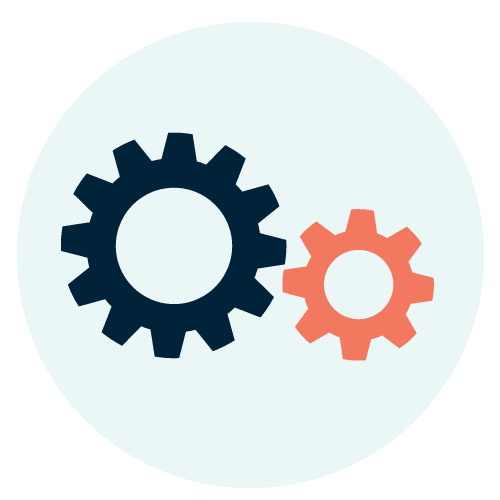 55+ Hours
This estimate represents where we start with custom website design projects. After an initial meeting to discuss your needs, we'll provide a more accurate proposal.
6-8 Weeks
A typical website without the bells and whistles will take 6-8 weeks. Turnaround times vary depending on the complexity of the project.
This estimate for a Madison Heights website design is a starting point for a custom web design — not a WordPress template from a repository. If you would like additional pages or more complex functionality, then the cost might increase. Contact us if you would like a differen web design proposal.
Built to stand out, designed by a Michigan-based marketing team
You'll never have to deal with timezone differences with our Michigan-based marketing team. Located in the Metro Detroit area, our professional team is extremely communicative and will be easy to reach to answer any questions throughout the process. And with our combined experience in the marketing and journalism fields, we definitely understand the importance of deadlines.
We've designed beautiful, responsive websites with several different features, including:
Online Business Directories
Interactive Event Calendars
Beautiful Art Gallery and Photography Portfolios
Google Adwords and other advertising
A local agency that your Madison Heights, MI, business can trust
Website Designed for every device
Our custom, responsive website design ensures your website always looks good — whether you're scrolling on your phone or on a desktop computer. The Bragg Media team creates custom WordPress themes to build a website that's super customer-friendly and will make your Madison Heights business stand out.
Improved Search Rankings
Our team knows a thing or two about Search Engine Optimization. It's not as simple as plugging in keywords to make your website reach the of the Google Search results. We'll apply our SEO skills to improve your search engine rankings.
No-fuss web hosting
Bragg Media's web design team will make sure your website stays secure and online, all the time. We'll keep your WordPress software and plug-ins up-to-date so you don't have to worry about cybersecurity issues or website crashes.
Custom content creation
How do you keep your audience engaged and gain new customers? It's all about the content! With our background in print journalism, we're pros at creating content that checks all the right boxes to reach your target audience.
Social Media
Website launch day doesn't mean goodbye. We can help keep the momentum going by creating social media posts, graphics and ads to continue to build brand awareness and help with promotions. Building your Facebook, Instagram, Pinterest, LinkedIn and Twitter can help your Madison Heights, MI, business find greater customer engagement.
"Never have I had the quality of service that was given me by Bragg Media. The results have been quick and effective. My new website has received great reviews by my peers as well as some of my clients."
"The 14th Circuit Solicitor's Office website was in drastic need of overhaul, and we're so glad we asked Bragg Media to handle the redesign. We had definite ideas about how the new site should function and look. They not only executed what we wanted, they imparted their own insights that made www.scsolicitor14.org even better than we envisioned."
"It was a pleasure to work with the Bragg Media team. I love the end product and I've been blown away with how effective the site has been as a marketing tool for my business. Within 24 hours of my new site being up I was already getting inquiries from potential new clients!"
Madison Heights MI Website Design Frequently Asked Questions
Let's Put Your Mind at Ease
Who owns the website?
You do! 
After we receive your final payment installment, our team hands over a document with usernames and passwords and other information on how to access your website.
Will Bragg Media write all of the content for my website?
This custom Madison Heights web design estimate includes limited content writing. Bragg Media's experienced writing team will edit for the website.
Don't have content already written? No problem! We can develop all of the content for your Madison Heights website from scratch — starting at $500:
One 1-hour consultation
Interviews & Research
Keyword Research
Headline/Tagline Creation
SEO Best Practices
Copywriting
How soon will my website generate results?
We're not going to sugar coat it. If you don't have any other marketing in place, it's going to take time for your Madison Heights website to see any action. 
For a website to be the foundation of your marketing, we recommend a holistic digital marketing approach — with social media, digital advertising and e-newsletters. Read our blog on how to get traffic to your website after it launches.
Will you train our team on how to use the website?
This estimate for a Madison Heights website includes a one-time 1-hour web training session with up to three people.
For additional training sessions or more people, consider our website training add-on for $1,250:
Two 1-hour training sessions
Screen Recordings
2 Follow-Up E-mails
1 Follow-Up Phone Call
If you have team turnover, a web design user manual for $500 will provide all of the info you need:
Login Information
WordPress Basics
How to update the text on every part of your website
How to use visual builders
Etc.
Your new Royal Oak website awaits!
Tell us about your website.
Web Design Articles that Might Interest You:
In the market for a new website? Then, you've likely heard about WordPress. From simple blogs to online stores, WordPress has become the go-to method for building a website. In fact, it powers 43% of all websites, according to the latest research from Kinsta. Web...
Client Services
All of Our Services
Just Looking?