Royal Oak MI Web Design Company
Why do you need a professional Royal Oak web designer?
Many entrepreneurs make the mistake of trying to wear too many hats. Instead of working on their business, they spend too much energy working in their business. A professional Royal Oak MI web design company has the experience, expertise, digital marketing tools and design skills to create a website that generates results. Do you really have the time to DIY a website that looks great, functions well and brings in revenue?
Stop spaghetti testing your digital marketing — hoping that the shiny new marketing trick works for your business. Bragg Media Marketing has a consultative process that takes a holistic look at your business to create a digital footprint that tells the right story and meets your business goals. We have more than 16 years of experience working with businesses and organizations in a variety of industries, including logistics and manufacturing, healthcare, retail shops, online businesses, art galleries and other small businesses.
Ready to get started?
Tell us about your website.
What you can expect from a Royal Oak MI web design company:
An intuitively organized, beautiful and brand consistent website
A mobile-ready website layout that looks great on every device and browser
Well-written content that tells your unique story while keeping people on your website longer
Search Engine Optimization strategies that gets your website noticed
Only a professional Royal Oak web design company can create a website that stands out
to educate your audience — including potential customers and existing customers — about your business
to deliver consistent results that your business needs to thrive
to relieve your sales staff and customer service department of unnecessary phone calls
to position your website as the foundation of your communications plan
to make you proud of the business you have built
Our experienced Royal Oak MI web design team uses the WordPress content management system — technology that powers more than 40% of websites online. We use high quality creative — including content, robust functionality and responsive design — to build websites that are focused on the user experience.
"Their team went above and beyond with our new website design, conducting a lot of research to create a site with a superior experience for our customers."
"Bragg Media took my tired website and put professional ideas and 'zip' into it, with greatly improved design and media additions … Their team asked insightful questions to grasp our sales focus and needs, walking us through the transformation, and ending with a site that we love."
"…My average monthly revenue is up by 117%. Yes, that's accurate. While the result is nice, what's even better is Heather has provided direction and structure to my previously whimsical and ineffective efforts. Marketing was previously a source of stress for me – not anymore. To top it all off, the Bragg team are a bunch of great people!"
The typical Royal Oak MI custom website price
Bragg Media finds cost-effective digital strategies to build custom WordPress websites for our Royal Oak customers. We start with a consultative meeting to discuss the project's goals and objectives, roles, timelines, aesthetics, functionality and your needs. From there, our award-winning web team infuses digital marketing strategies to align with your goals.
About your website investment:
The starting point for a custom Royal Oak MI website includes:
Sitemap, Wireframe and Interactive Mock-Up
WordPress Installation with Custom Theme by Bragg Media
Eye-catching Design for Homepage and Landing Pages
Responsive Website Layout that is Mobile-Friendly
Starting Price Includes up to 10 Pages
You Write the Content with Some Assistance by Bragg Media
Search Engine Optimization Plugin
Installation of Google Analytics
Setting Up and Integrating Google Search Console and Bing Webmaster Tools
One Year of Web Hosting and Maintenance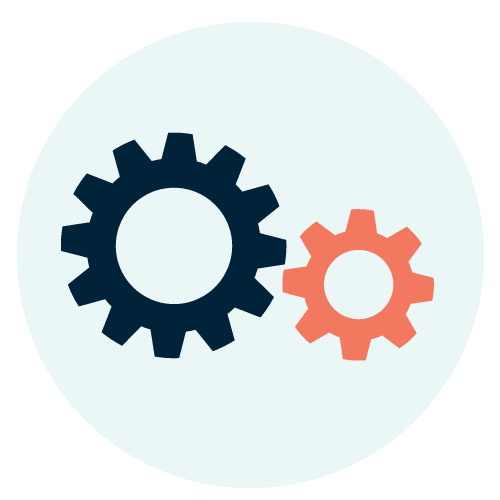 55+ Hours
This estimate represents where we start with custom website design projects. After an initial meeting to discuss your needs, we'll provide a more accurate proposal.
6-8 Weeks
A typical website without the bells and whistles will take 6-8 weeks. Turnaround times vary depending on the complexity of the project.
This estimate for a Royal Oak MI website design represents the starting point for custom work — not a WordPress template from a repository. If you would like additional pages or more complex functionality, then the cost might increase. Contact us if you would like a differen web design proposal.
Web design services in Royal Oak Michigan
Bragg Media Marketing web design company moved operations to the Royal Oak MI area. Our team is 100% based in the United States, so there won't be any delays to your project and has experience building many different websites, such as:
Online stores that showcase products and classes
News websites and lifestyles website blogs that generate revenue with Google Adwords and affiliate links
Landing pages that increase lead generation
Photography and art gallery portfolios
Secure government websites with third party app integrations
In addition to web design, Bragg Media provides web hosting and web maintenance so you don't have to worry about the uptime and functionality of your Royal Oak website. As your needs expand, Bragg Media can become your trusted marketing partner to add more pages to your website, to integrate third party applications, to take over your social media marketing and advertising or to execute Google advertising.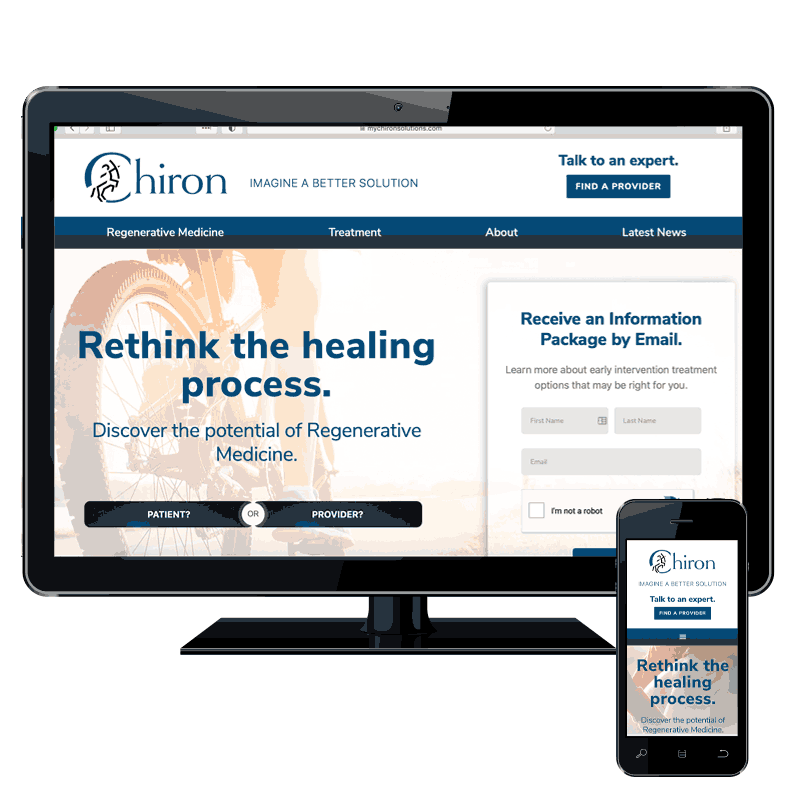 A professional Royal Oak web design company you can trust
Responsive Web Design
Your Royal Oak website should seamlessly load on every mobile device, computer and Internet browser application. Our team has the experience to ensure your digital presence looks great all the time.
Search Engine Optimization
Keywords alone won't get your website to rank higher in search engine results. Our team knows how to use a healthy combination of good content, technology and digital tools to enhance your website's SEO.
Website Uptime All the Time
Enjoy no-fuss web hosting and maintenance, so you don't have to think about whether your website is up and running. Our secure web hosting partners scan websites regularly to prevent cyber attacks and backs up your site daily.
Blog Articles to Keep Your Audience Interested
As former print journalists, we know how to create a content marketing plan with blog articles that attract, engage and delight your audience. Our goal is to bring in web traffic that converts to customers who become your brand ambassadors.
Social Media Marketing and Advertising
Well after your website launches, Bragg Media is available to assist you with social media marketing and advertising. Amazing things happen when you let the professionals take over your Facebook, Instagram, Pinterest, LinkedIn and Twitter.
"Never have I had the quality of service that was given me by Bragg Media. The results have been quick and effective. My new website has received great reviews by my peers as well as some of my clients."
"The 14th Circuit Solicitor's Office website was in drastic need of overhaul, and we're so glad we asked Bragg Media to handle the redesign. We had definite ideas about how the new site should function and look. They not only executed what we wanted, they imparted their own insights that made www.scsolicitor14.org even better than we envisioned."
"It was a pleasure to work with the Bragg Media team. I love the end product and I've been blown away with how effective the site has been as a marketing tool for my business. Within 24 hours of my new site being up I was already getting inquiries from potential new clients!"
Royal Oak MI Website Design Frequently Asked Questions
Let's Put Your Mind at Ease
Who owns the website?
You own your website! 
Once we receive your final payment — before your Royal Oak website goes live — we hand over a document with usernames and passwords. 
Will Bragg Media write all of the web text?
Custom Royal Oak MI web design estimated here includes some content writing. You provide a majority of the information about your company, such as brochures, staff bios, business plan, etc. Bragg Media's experienced writing team will edit for the website.
Don't have content already written? No problem! We can develop all of the content for your Royal Oak MI website from scratch — starting at $500:
One 1-hour consultation
Interviews & Research
Keyword Research
Headline/Tagline Creation
SEO Best Practices
Copywriting
How soon will my website generate results?
For brand new websites without any marketing whatsoever, it's going to take time for your Royal Oak website to attract leads. The standard time could take as long as 6 months to see decent web traffic. 
For a website to be the foundation of your marketing, we recommend a holistic digital marketing approach — with social media, digital advertising and e-newsletters. Read our blog on how to get traffic to your website after it launches.
Will you train our team on how to use the website?
This estimate for a Royal Oak website includes a one-time 1-hour web training session with up to three people.
For additional training sessions or more people, consider our website training add-on for $1,250:
Two 1-hour training sessions
Screen Recordings
2 Follow-Up E-mails
1 Follow-Up Phone Call
If you have team turnover, a web design user manual for $500 will provide all of the info you need:
Login Information
WordPress Basics
How to update the text on every part of your website
How to use visual builders
Etc.
Your new Royal Oak website awaits!
Tell us about your website.
You might also be interested:
Does this sound familiar? You are a business owner who needs professional graphic design work. You don't have time for DIY design. You have a limited budget, so you seek out the Internet for logo contests and cheap freelancers. However, the designs look templated and...
Client Services
All of Our Services
Just Looking?