Ready for design that tells the right story?
Good fit for small businesses!
A Trusted, Talented Graphic Designer
2-3 Business Day Turnaround
Good fit for agencies and medium to large size businesses.
All of the Baseline features …
1-2 Business Day Turnaround
Animated Gifs (2-5 seconds)
PowerPoint and Google Slide Decks
Non-Trademarked Logo Design
A one-time $100 onboarding fee will be applied
Pay quarterly and receive 5% off
Pay annually and receive 10% off and onboarding fee waived
We're ready to be part of your team
Need even more work? We have custom design solutions to fit your unique needs. Book a consultation with Bragg Media today to learn more.
Bragg Media's
amazing design subscriptions

include …
Speedy turnarounds
A lot of projects? Receive your designs within 2-3 business days.
Your project manager
Your project manager is there for you — with clear communication.
Secure Platform
Access the design portal  for design files, billing & messaging.
Unlimited Project Revisions
As many revisions as it takes to get the job done right.
Complete Access to Native Design Files
You have 100% ownership of all of the designs created by our team.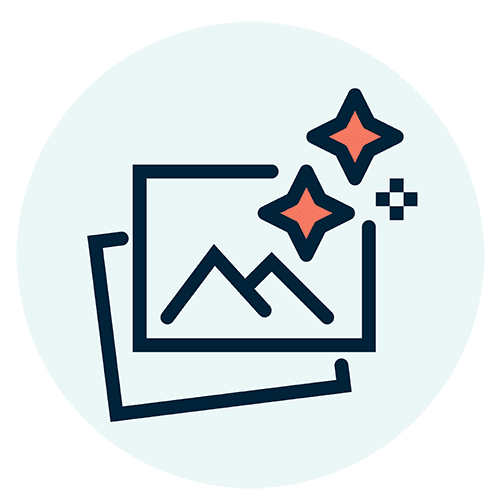 Free Beautiful Stock Photography
Don't worry about hidden costs. We have you covered with copyright free stock photos.
Here are some answers that might help.

Download Bragg Media's Look Book of design samples today!
Do your design subscriptions include …?
When will I receive my designs?
The Bragg Media team works on one creative project at a time. For the Baseline subscription, customers can expect their designs in 2-3 business days. For the Advanced subscription, you can expect a turnaround of 1-2 business days.
We don't have an automated design process. Our talented team takes the time to get to know your business to provide you with custom design solutions. 
Turnaround times depend on many factors — including the complexity of the design project, whether or not we have all the information we need, the number of requests in your portal and how many subscriptions you have.
Who owns the design?
You — the client! — have 100% ownership of all of the designs created by our team.
How many revisions do I get?
Bragg Media's graphic design subscriptions come with unlimited revisions. The average turnaround time for revisions is 1 business day, sometimes shorter. It depends on the complexity of the project and the number of changes requested.