Ongoing creative support with graphic design subscriptions
Take the headaches out of working with bad designers who don't understand your unique brand. Bragg Media provides access to professional graphic design with convenient flat-rate pricing. We become an important part of your team.
Convenient graphic design subscriptions
Easy, flexible and dependable design
$386 per month
Everyone should have access to professional design. Whether you've tried doing-it-yourself, working with other design platforms or hiring your own designer, we feel your pain that comes from bad design. Bragg Media can make it right with monthly subscriptions at one flat-rate of $386 per month.
Trusted, reliable professional designer
Up to 10 projects with unlimited revisions
Smooth project management
Clear and transparent communication
A one-time $100 onboarding fee will be applied
Pay quarterly and receive 5% off
Pay annually and receive 10% off and onboarding fee waived
Also included in Bragg Media's
graphic design subscriptions

…
Speedy turnarounds
A lot of projects? Receive your designs within 2-3 business days.
Your project manager
Your project manager is there for you — with clear communication.
Secure Platform
Access the design portal  for design files, billing & messaging.
Unlimited Project Revisions
As many revisions as it takes to get the job done right.
Complete Access to Native Design Files
You have 100% ownership of all of the designs created by our team.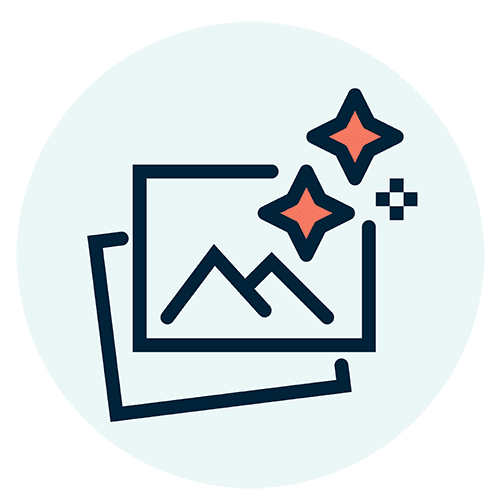 Free Beautiful Stock Photography
Don't worry about hidden costs. We have you covered with copyright free stock photos.
We're ready to be part of your team
Need even more work? We have custom design solutions to fit your unique needs. Book a consultation with Bragg Media today to learn more.
Frequently Asked Questions
Here are some answers that might help.
Do your design subscriptions include …?
The graphic design subscriptions include a broad spectrum of design projects. Here's information on what's not included. If you have other needs beyond graphic design, check out other marketing and service packages separate from the graphic design subscription.
When will I receive my designs?
The Bragg Media team works on one creative project at a time. Generally, graphic design projects are completed within 2-3 business days.
Turnaround times depend on many factors — including the complexity of the design project, whether or not we have all the information we need, the number of requests in your portal and how many subscriptions you have.
We don't have an automated design process. Our talented team takes the time to get to know your business to provide you with custom design solutions. 
Who owns the design?
You — the client! — have 100% ownership of all of the designs created by our team.
How many revisions do I get?
Bragg Media's graphic design subscriptions come with unlimited revisions. The average turnaround time for revisions is 1 business day. It depends on the complexity of the project and the number of changes requested.
Do you work with other advertising agencies?
Yes, we do! We have worked with other advertising agencies, public relations agencies and more. 
You might find these articles helpful

Download Bragg Media's Look Book of design samples today!
If only there were an on-and-off switch for creativity, the world would have much better design. Creativity is the impulse that drives good design to communicate non-verbal messages to your target audience. Unfortunately, there isn't an internal setting to get the...
read more
Does this sound familiar? You are a business owner who needs professional graphic design work. You don't have time for DIY design. You have a limited budget, so you seek out the Internet for logo contests and cheap freelancers. However, the designs look templated and...
read more