What happens when your brand has bad graphic design?
Nothing.
Trying to launch a new business or need extra design support? Bragg Media's graphic design program gives you the leg-up you need to stand out. We have your design covered for $386 per month, so you can get back to doing what you do best — running your business.
Power your business with solid creative that makes it easy to grow.
Easy, flexible and dependable design
Finding a freelancer or creative agency with the talent for good design and an honorable code of conduct isn't the unicorn you once thought it was. Bragg Media's graphic design subscriptions make good design accessible, affordable and … completely awesome!
Trusted, reliable professional designer
Up to 10 projects with unlimited revisions
Smooth project management
Clear and transparent communication
What is it like to work with Bragg Media?
Step 1: Let us know what you need
Easy peazy! Submit a design request by logging on to Bragg Media's Client Portal.
Step 2: We work on your project
Your dedicated project manager looks over your request and a designer gets to work!
Step 3: Access your design files
Get on the portal to access your files. Communicate any revisions. End scene!
"Bragg Media is wonderful to work with! The logos, marketing material and website are exactly what I was looking for. Highly recommend Bragg Media!
"Your team made me feel at ease, listened to our input and synthesized all the gobbledygook I presented to create not only a logo, but so much more beyond my expectations."
"Bragg Media started working with us just as we were gearing up for our signature event of the year. There was so much that needed to be designed, coordinated and disseminated … Because of their graphic and writing skills, all of the promotional material, ads, Facebook and the enewsletter were well aligned."
Our clients tell Bragg Media's story better than we do
We think we're great. But we're a little biased. Discover how good design helped these successful Bragg Media clients grow their business.
More
amazing

graphic design subscription features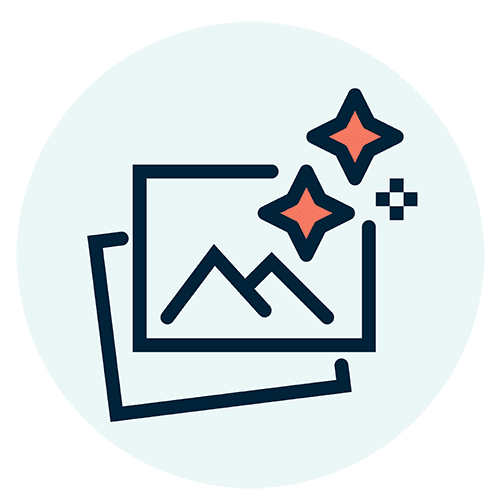 Native design files
You have 100% ownership of all of the designs created by our team.
Speedy turnarounds
Have a lot of projects? Receive your designs within 2 to 3 business days.
Reliable support
Your project manager will provide clear & transparent communication.
Unlimited revisions
High-quality design with as many revisions as it takes to get it done right.
Peruse a sampling of Bragg Media's work
Move your business to the next level.